If you have already organised an event with us, you may already have been in contact with Lukas Gilg. He has been with us since 2017 (with a short interruption) - first in housekeeping and venue management, now as Event Manager Corporate. He shares with us in a short interview what he experiences at THE HALL and what his multifaceted daily work routine looks like. 

What exactly are you responsible for as Event Manager at THE HALL?
I am responsible for corporate events, that is, company events such as presentations and other events where no public tickets are sold. My job is to work with the client to create the events at our venue and to adapt their ideas and wishes to our internal trades and building infrastructure.
What does your daily routine look like?
My daily routine is very varied. It depends on whether it's an event day or an office day. On office days, I go to work comfortably and not too early in the morning, answer a lot of emails, do a bunch of phone calls and clarify details with clients. Once the mailbox is tidied up well enough, I can call it a day. Event days are much longer. We usually start early in the morning, because a client might want to get into the building at 6.00 a.m.. And if an event goes on until 2.00 a.m., I'm there until 3.00 a.m.. So I'm on site all the time.
What has been the most extraordinary event you have led so far?
That's hard to say. Every event is different and extraordinary in its own way. Personally, I particularly enjoy smaller events that run smoothly, when there are good contacts on the part of the clients and everything comes together harmoniously in the end. But I also like the really big, elaborate events with set-up and dismantling days and a cool programme. Both types, big and small, can be extraordinary and fun.
What has been the biggest challenge you have had to face before or during an event?
Everything always goes well for me (laughs). No, joking aside. It's often the very spontaneous, last-minute requests shortly before the doors open that are the most challenging. An example from this year: two hours before the doors opened, the fire police came to see a certificate for a decorative article that had been hung up in the HALL. It was very stressful to have to get the certificate in such a short time. Fortunately, we were able to find another solution in the end, so that the fire police were also satisfied. Things like that really get the pulse racing, so shortly before the doors open.
What trends are currently popular in the corporate event sector or have come up after the Corona period? 
In my opinion, the lead time of events has changed a lot. Events that used to be planned up to a year in advance (from date request to implementation) are now sometimes requested, booked and implemented within a month. This presents us with new challenges: Having to react so spontaneously and in such a short time to be able to realise the events.
"(...)  and in the end everyone leaves our event location with a beaming smile."
Do you know why that could be?
I can't say that directly. I think there are various factors. On the one hand, we observe that know-how has been lost in the event industry. In recent years, such jobs have often been cut. People who took care of events lost their jobs. This knowledge is no longer available internally in some companies. At some point, a date for the 100th anniversary pops up on the agenda and then ad hoc actions arise.
What would your dream event look like if you didn't have to think about budget and resources? 
I like staff functions and parties. I like to see when a staff or guests can come and have a good time with us. They can be pampered and in the end everyone leaves our event location with a beaming smile.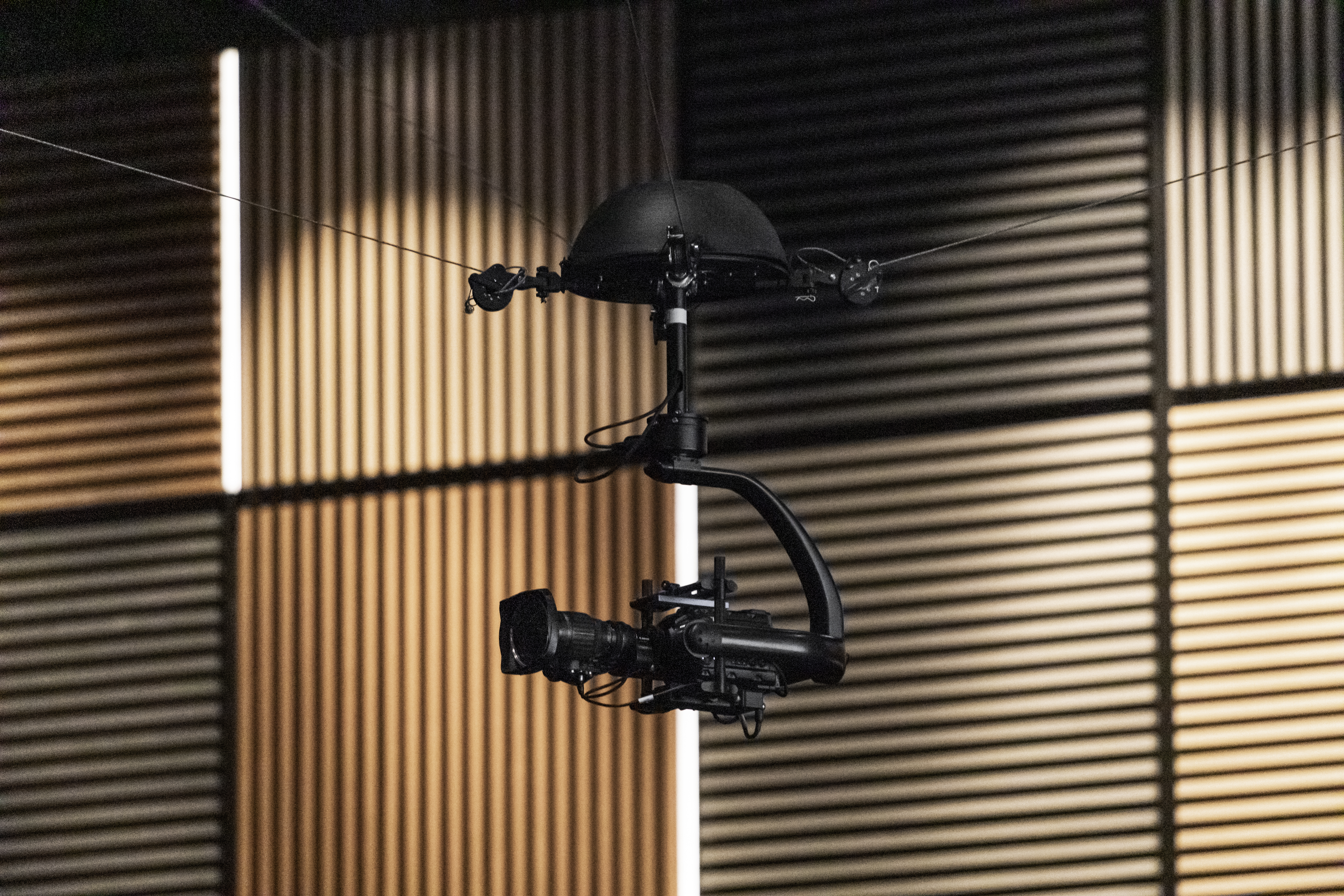 The event industry is all about innovation and creativity. What unusual or innovative technology or method have you used in a recent corporate event that went down particularly well?
One innovative technology that we were able to use at a recent event was the EagleEye 3D camera system. This is a camera system that can fly freely around the room and capture different scenes and moments. It was very cool because of the event form with a large party area and programme on stage, because you could look around 360 degrees and capture moments on stage as well as in the audience.
What do you enjoy most about your job?
I enjoy being a host the most. That I can organise a good time for the customers and act as a service provider and host there in the house. Simply giving them a good time.